Accelerate your MBA GK Preparation!
Preparing for General Knowledge revolves around accumulating a huge amount of information and understanding a lot of facts and figures. This course provides you with all the necessary components to be GK ready before the entrance exam. Learn it the smart way.
Study Material worth Rs.2999 for Rs.1999/-
GK Compendiums
Prepare for GK in a learned way! Get access to Monthly GK compendiums and start preparing for competitive exams. GK compendiums come with all the important happenings of each month, followed by some multiple choice questions to test your knowledge. Another set of GK Compendiums include important static GK topics in an interesting and concise format for lucid learning.
Static GK
Static GK includes general awareness topics that will not change in future , meaning they would be constant. Exams like TISSNET, XAT, CMAT etc. include a good number of static GK questions in their GK Section.
List of top 10 important Static GK Topics:
Geography
Arts and Culture
World GK
Indian History
Indian Constitution
Countries , Currencies and Capitals
Science and Technology
Modern Indian History
Rural Welfare Programs
International Organizations and their Headquarters
GK Tests- Exam Specific
Exam specific GK tests are designed for to test your preparation level. Once you have studies all compendiums and watched all concept videos. Try your hands on exam specific GK tests to understand where you stand! Each test comes with a time limit attached to it , in order to give you real exam thrill!
Current Affairs
Exclusive current affairs! Get the most recent happenings in the field of current affairs from the MBA point of view. Current affairs form the major part of GK Section in every MBA exam. Get access to current affairs quiz and monthly GK to boost your preparation. An MBA needs to be well versed about the happenings in the surroundings and thus these entrance exams give a lot of importance to current affairs. We keep in mind this aspect and make sure you get the best and most useful current affairs content.
Concept Videos
Preparing for GK can sometimes lead to boredom! With the help of Concept Videos , all you need to do is, plug in your earphones , sit with a pen and paper and jot down important facts and figures from our short video series. Each concept video is of less than 15 minutes focusing on the most important topics, facts and figures.
Free GK Test - Check your GK Knowledge
---
Test One
Q.1. Khalsa Army was founded by?
Guru Nanak
Ranjit Singh
Guru Tej Bahadur
Guru Gobind Singh
Correct Answer: Guru Gobind Singh
---
Q2. Which of the following is a spring festival in India?
Rakhi
Bihu
Pongal
Holi
---
Q3. The national anthem of India and Bangladesh were written by?
Taslima Nasreen
Bankim Chandra Chattopadhay
Rabindranath Tagore
Salman Rushdie
Correct Answer: Rabindranath Tagore
---
Q4. The Thousand Pillar Temple is located in?
Thanjavur
Gorakhpur
Warangal
Gwalior
---
Q5. Kathak, one of the classical dance form is famous in which parts of India?
North and Western
Central and Southern
Eastern
Central and Western
Correct Answer: North and Western
---
---
Test Two
Q.1. The Statehood day of Telangana is?
November 1
June 2
May 1
May 30
---
Q2. In India, Mathematics day is observed on _____________ every year to commemorate the Birth Anniversary of Srinivasa Ramanujan.
December 22
December 18
December 3
December 11
Correct Answer: December 22
---
Q3. Swami Vivekanand's birthday, Jan 12 is celebrated as…
National Army Day
National Sports Day
National Youth Day
Pravasi Bharatiya Divas
Correct Answer: National Youth Day
---
Q4. National Sports Day is observed on…
12th November
5th September
2nd April
29th August
Correct Answer: 29th August
---
Q5. When is World Heart Day observed?
29th September
31st August
1st December
29th August
Correct Answer: 29th September
---
---
Test Three
Q.1. The percentage of stake in Steel Authority of India which the Government of India has decided to disinvest in a public offering in
10%
8%
5%
4%
---
Q2. In which city are headquarters of International Monetary Fund?
Washington DC
New York
Berlin
London
Correct Answer: Washington DC
---
Q3. Which of the following companies was named India's largest company in terms of revenue by 2015 Fortune Global 500?
Indian Oil Corporation
Reliance Industries
Bharat Petroleum
Hindustan Petroleum
Correct Answer: Indian Oil Corporation
---
Q4. The sequence that contains a wrong match between car manufacturers and their country of origin:
Bugatti-France, Opel-Germany, Ferrari-Italy, Jaguar-UK
Chery Automobile-China, Rolls Royce-UK, Austin-UK, Kia-Korea
First Automobile Works-China, Mazda-Japan
Volvo-Sweden, Audi-Germany, Skoda-Czech Republic, Tatra-Austria
Correct Answer: Volvo-Sweden, Audi-Germany, Skoda-Czech Republic, Tatra-Austria
---
Q5. What is the full form of WIPRO when it was incorporated?
World Intellectual Property Rights Organization
Working India Public Relations Organization
Western India Palm Refined Oil
Wide Indian Products and Railway Organization
Correct Answer: Western India Palm Refined Oil
---
Wanna Learn More?
Why Students' Love CATKing Study Material!
It's an amazing feeling and I am extremely grateful to CATking for everything . My journey with Catking started from watching Rahul Sir's motivational youtube videos while preparing for CAT and I was at the lowest point when that single video of him lifted me up. I shall be forever grateful to the CATKing family and especially to you for keeping everyone motivated through his videos. I can never thank CATking enough for this immense help. Being a student with a 2 year gap, converting one of the Holy Trinity was never in my wildest dreams. Thank you so much for making it come true. Extremely grateful to Rahul sir.
Charupreet - IIM Calcutta
---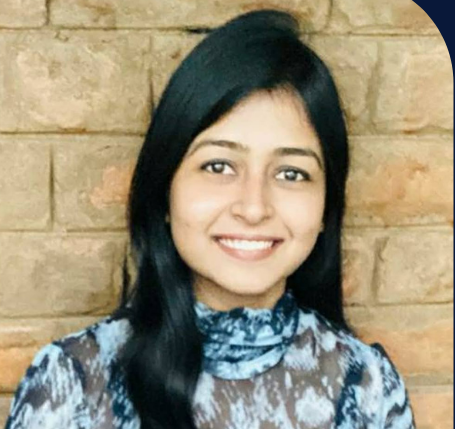 Made it to IIM Calcutta, this dream come true would not have been possible without CATking. Thankyou for all the motivation and guidance from the CATking Faculty.Rahul Sir Rocks!!
Harshita - IIM Calcutta
---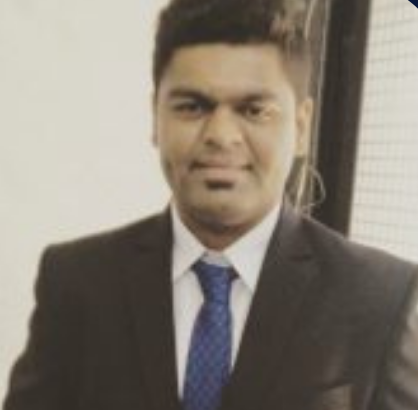 Being a CA student I had no clue about the MBA system and how to prepare for MBA entrances, but the guidance provided by Catking helped me sail through the entire process. Their study material and mocks helped me to prepare for CAT in a structured manner, also the training is given for group discussions and personal interviews was phenomenal. Rahul sir is truly the king at motivating students and he has even helped me improve my communication skills which will help me even in my MBA. Would like to also mention Anisha Mam who was a constant at the Interview preparations and always ready for any help. A heartfelt thank to the entire Catking team!
Samay - SP Jain

---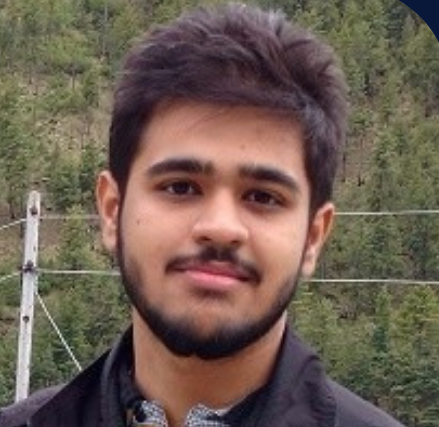 I want to thank Rahul sir and CATking from my heart for guiding me throughout  the last few months. Finally the hard work paid off, converted IIM Bangalore . It could not have been done without CATking.Thankyou Rahul Sir for giving me direction in my life and also thankyou for his guidance and support.
Shubham - IIM Bangalore
---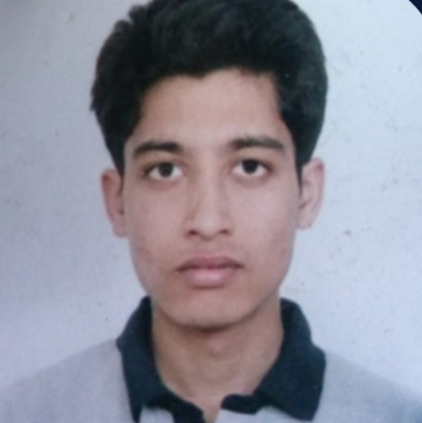 Thankyou Rahul Sir and Anisha Maam for the all the guidance and personal support during the exams as well as interviews.CATking has done a great contribution in starting my MBA journey.CATking Rocks!!
Abhinav - IIM Lucknow
---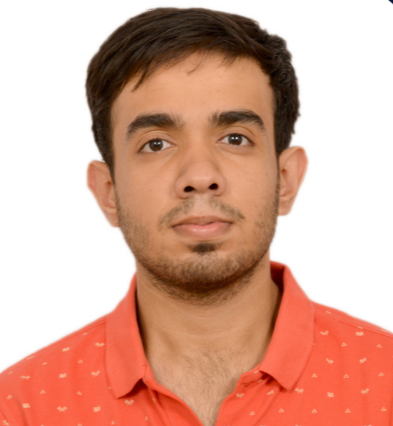 Thanks to the entire CATKing team, who have played an important role in my success to make it to IIM Ahmedabad. I would like to thanks Rahul Sir for his continuous support and motivation till the D-Day.
Aditya - IIM Lucknow
---
I had joined CATking in June to get help in the VARC section. Initially, I attended one-on-one session with Anisha ma'am. This helped me gain some familiarity with the kind of questions appearing in CAT and  how to go about solving them.
Jagesh, CAT 100%iler IIM A, B, C Convert
---
Thanks to the entire CATKing team, who have played an important role in my success to make it to IIM Ahmedabad. I would like to thanks Rahul Sir for his continuous support and motivation till the D-Day.

Raj - IIM Ahmedabad
---
GDPI are always a big challenge, as the competition gets steeper; however, I was lucky to have the CATKing team to mentor me on this very crucial step. Thanks to Rahul sirfor his end to end guidance on all the aspects of GDPI.

 Jay - SPJain
---
I truly thank CATKing for helping me make it to IIM Ahemdabad, I am thankful to Rahul sir for all the last moment tips & tricks.

 Sakshi - IIM Ahmedabad

---

It was a wonderful learning experience with CATKing. Anisha Ma'am and Rahul Sir were very supportive throughout the preparation journey and constantly kept motivating. They played a pivotal role on my journey to IIM-Kozhikode, especially during the GDPI rounds. Big thanks once again to the whole team

Angshuman - IIM Kozhikode
---
Thankyou Rahul Sir and Anisha Maam for the all the guidance and personal support during the exams as well as interviews because of which I have converted IIFT Delhi.CATking has done a great contribution in starting my MBA journey.CATking Rocks!!

Indu- IIFT Delhi

---

I, Aditya Aher, would like to thank Catking for the immense contribution towards my CAT Journey and helping me to get into one of the Top B-Schools in the country. This was all possible due to Rahul Sir, Anisha Ma'am and all the other faculties of Catking who made sure that we are well equipped with the concepts taught in the class. The Mock Group Discussions, Personal Interviews, WAT, and the knowledge-based lectures added a layer to my preparation. I have learnt a lot of things during my Journey with CATKING. Thank You so much!!

Aditya - IIM Bodhgaya

---

The one factor which I valued the most about CATking is it's personalized guidance. No 2 interviews are the same. Hence the preparation for them should be a personalized experience which CATking surely provides. Walking on those guidelines I converted IMT Ghaziabad, XIMB and the CATking speciality, MICA. So I definitely believe that CATking will be beneficial in identifying and improving your weaknesses.

Prathamesh - SP Jain
I am lucky to be part of CATking family. Converted 7 IIMS , IMT Ghaziabad, SCMHRD and SIBM Pune all thanks to the guidance and energy of Rahul Sir. I loved the way he teaches verbal and gives motivation
Pallavi - IIM Bangalore
---
The best thing about CATking is that each and every student gets personal attention here (which includes building up your profile too).Every student has his/her strength & weakness.Faculties at CATking takes care that individually everyone's weakness is worked upon and strength is strengthened more.USP at CATking is Rahul Sir,who is a real ball of fire.Anisha Ma'am's personal guidance will make sure that you don't lose the grip at any point of time.While preparing for PI,they just don't make you ready to Rock PI,but they overall change your mindset and makes you a better version of yourself ,ready to enter the business world.
Apporva  - IIM Ahmedabad

---
I would like to thank Rahul Sir and the whole CATking family for all the effort and time that they have given us.Will ask people to join CATking for any help  they need regarding MBA preparation and journey.

Poorvi - FMS

---

I converted IIM Bangalore all because of constant motivation from Rahul Sir.This is all because of CATking today i have acheived my dream.

Abhijeet - IIM Bangalore

---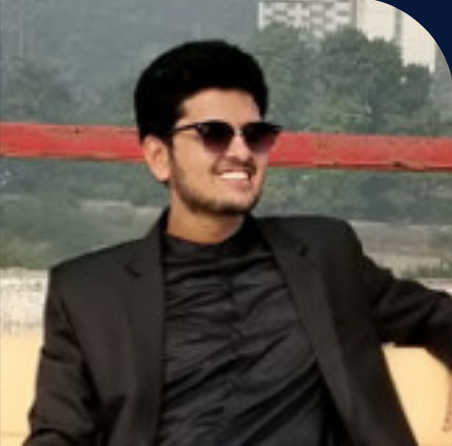 Converted IIM Nagpur,IIM Ranchi,IIM Amritsar,IIM Kashipur and IIM Bangalore all thanks to CATking family starting from mocks to interview,CATking is always there for you.All zoom calls were really helpful.Rahul Sir Rocks!!!
Shalin - IIM Bangalore
---
CATKing was really helpful in my GDPI Preparations for IIMs. Tips and Strategies by Rahul, helped me think through for the entire process, rather than just preparing from the WAT PI point of view.

Mayank - FMS

---
First of all all thanks to Rahul Sir and CATking Faculty for all the hardwork they have put in, giving personal attention to each student.Also CATking videos and material compilation helped a lot in getting me my dream B-school.
Tushita - IIM Bangalore

---

I was a student at CATking for GDPI preparation. I converted IIM Lucknow, IIM Indore and IIM Bangalore.I would like to thanks Rahul Sir for all the motivation. The GDPI preparation course was also of great help.I would like to thank CATking for all the guidance and support in getting my dream college.

Uday - IIM Bangalore

---
Rahul Sir, I would like to share with you that I have finally made it to Indian Institute of Management Ahmedabad (IIMA) and am now part of their prestigious PGP program. Your unending support has propelled me to work hard and improve and hence all of this would not have been possible without you. Thanks for being a pillar and pushing me to do better! Anisha Mam thanks for being so approachable that I could rely on you to ask the stupidest jokes. My journey from the interview call letter to the final merit list would have been impossible without CATKing. 
 Prachodaya - IIM Ahmedabad
---


Rahul Sir's verbal Wednesday's were the best and he has helped a lot in verbal as verbal was my weakest section being an engineer and thank you to Anisha Ma'am for all the help and guidance during GDPI.
Kirti - IIM Calcutta
---
The mentors at CATKing with their teaching methods especially "strategies" were very helpful.

Their support and motivation helped me convert IIM C. I would like to thank Rahul Sir for conducting lot of Mock GDPI sessions and providing honest feedback.
 Debanjana - IIM Calcutta
---
CAT is one of the most crucial exams of one's life and having the right preparation partner goes a long way in this decisive battle. I was fortunate to have CATKing alongside my preparation.

 Piyush – IIM Lucknow
---
Thanks to CATKing, I was able to make it to a top B-School like SPJain. It is always special to make it to the college of your teacher. Now I can proudly say, I share the same college as that of Rahul Sir. I would also like to thank all the faculty at CATKing esp Ekagra Sir and Anisha ma'am.

Sagar - SP Jain (SPJIMR)

---

I would like to thank Rahul sir for firing spark in me to prepare for CAT and go for MBA. I was not sure whether to go or not for MBA but introductory session by Rahul sir motivated me and I decided to prepare for CAT. His quote 'Success is the best revenge' kept me motivated throughout my preparation as I wanted to prove a point to someone.

Vivek - IIM Bangalore
---
CATKing was really helpful in my GDPI Preparations for IIMs. Tips and Strategies by Rahul, helped me think through for the entire process, rather than just preparing from the WAT PI point of view.
 Jay - IIM Bangalore